Flooring and roadways
The MacroTrac Family is a line of durable and environmentally friendly injection-molded plastic flooring and roadway mats which have been used successfully to cover some of the most valuable turf and hostile terrain in the world.
I-Trac
Nov 13, 2019, 14:32 PM
I-Trac is a heavy duty, professional grade temporary matting system. We service the military, oil and gas, events and construction industries by providing temporary roadways, structure flooring, turf protection, helipads, and turf protection. Quickly becoming a leader in the matting industry, our products are designed for durability and ease of installation and extraction with no special tools required.
Heavy-duty temporary roadway and event flooring for hostile or unsafe grounds.
Select an Availability :
Worldwide
Most flexible and highly capable roadway system on the market
Each panel weighs only 38 pounds
The flexible design allows for manual deployment or mechanical deployment in pre-assembled sections
Can be used in all weather conditions: high-impact polypropylene with UV inhibitors preventing damage from long UV exposure
Quick and easy to install and extract
No equipment required for installation
Extreme strength to weight ratio
Modular and portable
ProductCategories :
Temporary Roadways & Flooring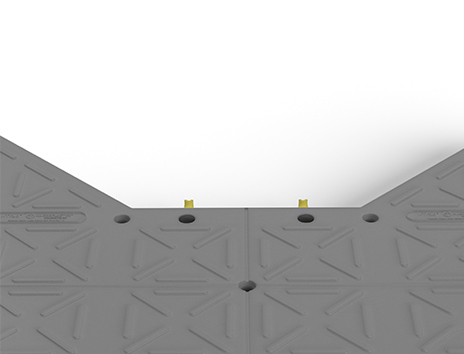 Related Industries :
Related Categories :
Others product in this category
Supa-Trac X-Press
Rola-Trac