Executive team
Alan Walsh
President, CEO and Executive Director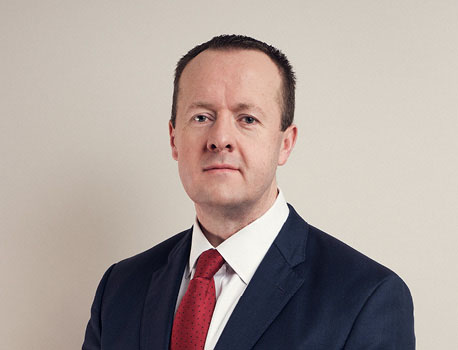 Alan Walsh (FCA, AITI) is the Chief Executive of Officer of the Company. In November 2011, he was appointed as chief executive officer of IPL Ltd, having served since July 1, 2011 as interim chief executive officer. Prior to that, he was the chief financial officer of the Group from July 2009.
Background
Mr. Walsh qualified as a Chartered Accountant with KPMG and subsequently worked with Matheson and AXIS Capital. He graduated from University College Dublin with a degree in International Commerce. Mr. Walsh is also a non-executive director of Pioneer Green Energy LLC.
---
Pat Dalton
CFO and Executive Director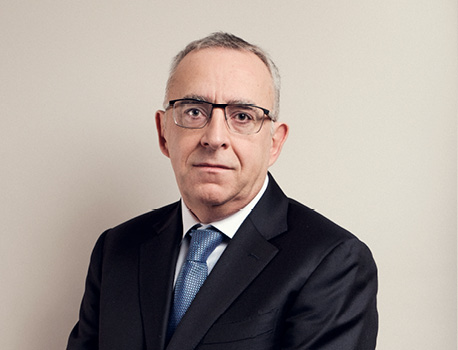 Pat Dalton (FCA, AITI) is the Chief Financial Officer of the Company. He joined IPLP in 2012 as chief financial officer of IPL Ltd. Mr. Dalton worked for GPA Group plc from 1992 and was appointed chief financial officer of Debis AirFinance B.V, which acquired GPA Group plc in 2000. Mr. Dalton was previously chief financial officer of Bord Gáis Éireann, the Government of Ireland state owned gas and electricity supplier, a position he held from 2002 to 2006, before joining Menolly Property, an international real estate development company based in Ireland, as CFO in 2006.

Background
Mr. Dalton holds a bachelor's degree in Commerce and a postgraduate qualification in Accountancy from University College Dublin and is a Qualified Chartered Accountant and a member of the Institute of Taxation in Ireland.
---
Christian Marcoux
Chief Legal Officer and Corporate Secretary
Christian joined IPL in January 2019. As Chief Legal Officer, Christian is responsible for providing legal advice and support to the entire organization including matters relating to commercial contracts, litigation, mergers and acquisitions, finance and intellectual property.
Christian is a seasoned lawyer and a member of the Quebec Bar Association since 2000. His role at IPL includes corporate secretary of the Board of Directors.
Background
Christian was Vice-President, Legal Affairs and Secretary of Laurentian Bank of Canada from 2016 to 2018 after having spent ten years at Quebecor Inc., where he held the role of Senior Director, Mergers, Acquisitions and Financing and Corporate Secretariat.
---
PJ Browne
Chief Risk Officer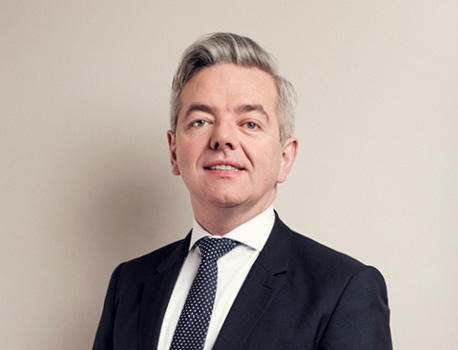 PJ Browne was appointed Chief Risk Officer in September 2017. He is also a non-executive director of Altas Investments plc.
Background
Prior to joining IPL, PJ held a number of positions within the areas of risk management, internal audit, compliance and company secretarial. From February 2006 to June 2008, he was Company Secretary and Head of Internal Audit & Risk Management at AgCert International plc, a FTSE-listed company involved in the origination and certification of certified emission reduction units (carbon credits) under the rules of the Kyoto Protocol.
From June 2008 to September 2015, PJ was Company Secretary and Head of Risk & Internal Audit at EcoSecurities Group plc, an AIM-listed company also involved in the origination and certification of carbon credits. From September 2015 to September 2017, he worked for CircleK Ireland (formerly Topaz Energy Group Limited) and ACTAVO Group Limited in a number of roles including Head of Internal Audit, Head of Shared Services and Head of Risk & Compliance.
PJ qualified as a chartered accountant with Ernst & Young in Dublin and graduated from University College Galway with an honours degree in Commerce.
---
Conor Wall
Head of Environment, Health, Safety and Sustainability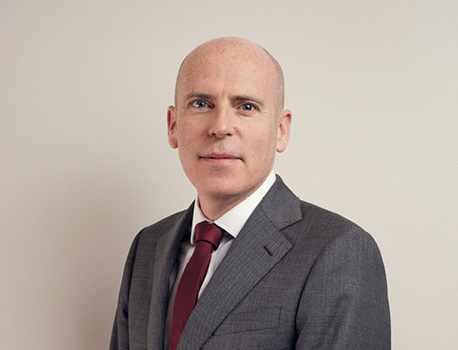 Conor Wall is Head of Environment, Health, Safety and Sustainability and joined the Company in 2016. He has over 25 years of EHSS experience in the manufacturing, mining, built environment and energy sectors, including renewable projects in wind, solar, hydro and waste-to-energy.
Background
Conor was Senior Environmental Consultant at Golder Associates, a global environmental consulting firm, from 2002 to 2016. He was also a director of Golder Associates Ireland Ltd. from 2007 to 2010, and Managing Principal of the Irish operations from 2010 to 2016.
Conor holds a Bachelor's Degree in Science from University College Galway, a Master's Degree in Applied Environmental Science from Queens University in Belfast, and a Diploma in Environmental Impact Assessment Management from University College Dublin.