The MacroBin 29-FV meets the stringent requirements for harvest and storage of agricultural goods. Using the latest technology, we are able to make a more cost effective plastic bin, with features that far outperform the standard woodbins and even other plastic bins. Beyond hygiene and durability, it is designed with the intent to better protect the quality of your fruit. Our innovative geometry creates a "bruise buffer zone" and greatly reduces bulging of walls, so fruit will not suffer side impact.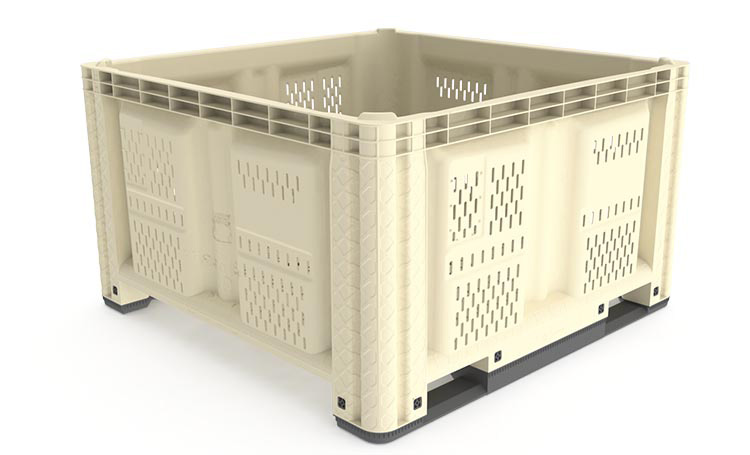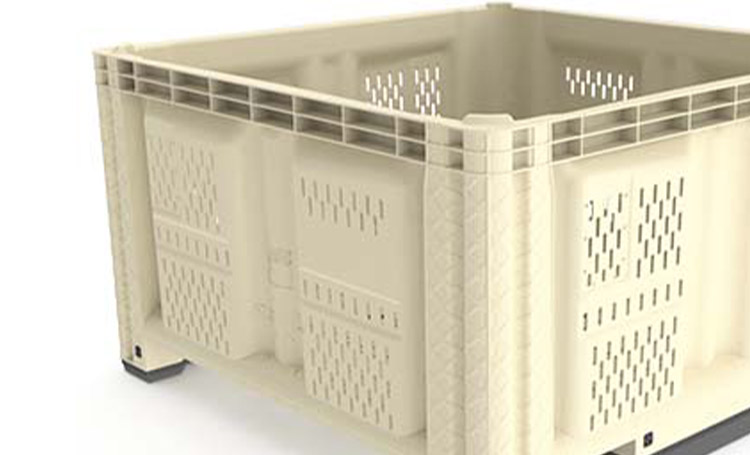 Product Features
Splinter-resistant plastic
Multiple ventilation slots
Nonporous, easy-to-clean surfaces
FDA-approved materials
---
Benefits
Lightweight construction
Rounded corners and smooth surfaces
Easy-to-sanitize
State of the art design technology used to make a light, yet very strong and durable bin.
---
Dimensions
| | |
| --- | --- |
| Load Capacity | 1,300 lb. |
| Volume Capacity | 49,600 cu. in. |
| | |
| --- | --- |
| Load Capacity | 589.7kg |
| Volume Capacity | 812.7 ltr. |
For more information on this product and to request a product specification contact the IPL team below.
Get in touch
Do you have a question or need more information? Fill out the form and an expert will be in touch very soon.