The MacroTote 9-FV is a complementary tote that nests efficiently within our bins. The advanced tote design minimizes product damage, reduces heat absorption in the field, and offers the same great product protection as MacroBins. It can be packed to improve shipping efficiencies within the MacroBin 28, 32, 33, and 34 models. Three layers of nine MacroTotes can fit securely within the 28 and 33 models, improving the volume contained within each bin by 15% compared to other totes.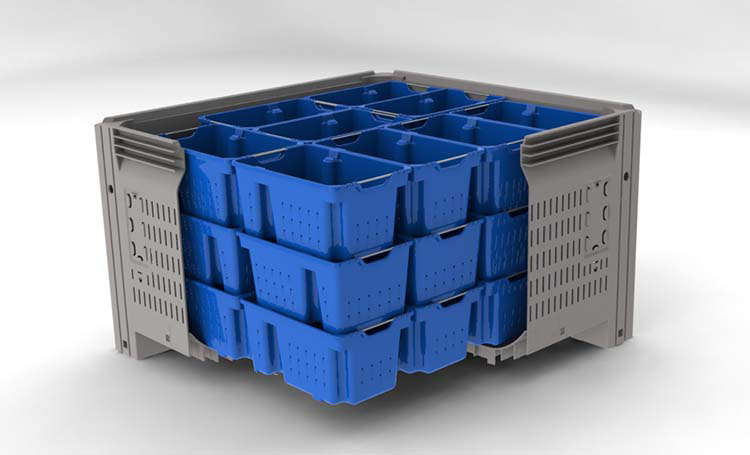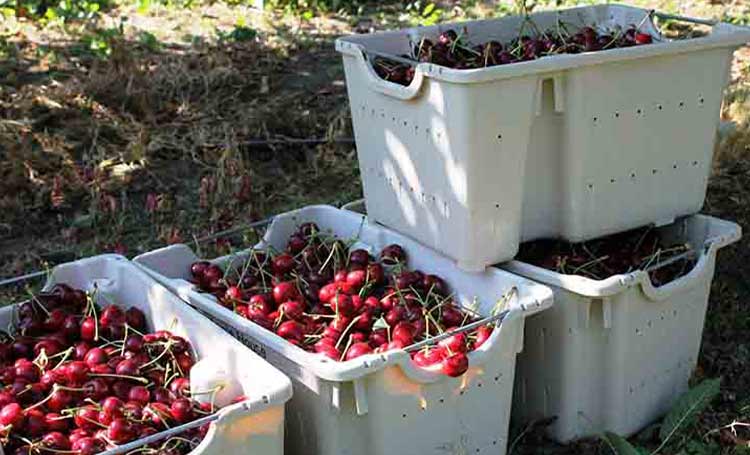 Product Features
Nonporous, easy-to-clean surfaces
FDA-approved materials
Easy-to-sanitize
---
Benefits
Rounded corners and smooth surfaces
UV-resistant plastic reduces heat absorption in the field extending the shelf-life of your produce.
Greater shipping efficiencies can be achieved when the totes are packed in the MacroBin 28 or 33 models. 15% more volume per bin can be achieved over other standard industry totes.
---
Dimensions
| | |
| --- | --- |
| Load Capacity | 22 lb. |
| Volume Capacity | 1,028 cu. in. |
| | |
| --- | --- |
| Load Capacity | 10.0 kg. |
| Volume Capacity | 16,845.9 cu. cm |
For more information on this product and to request a product specification contact the IPL team below.
Get in touch
Do you have a question or need more information? Fill out the form and an expert will be in touch very soon.