IPL's split cart is the perfect way to collect two material streams in one cart with one truck. We specifically designed this series to support your green waste management plan.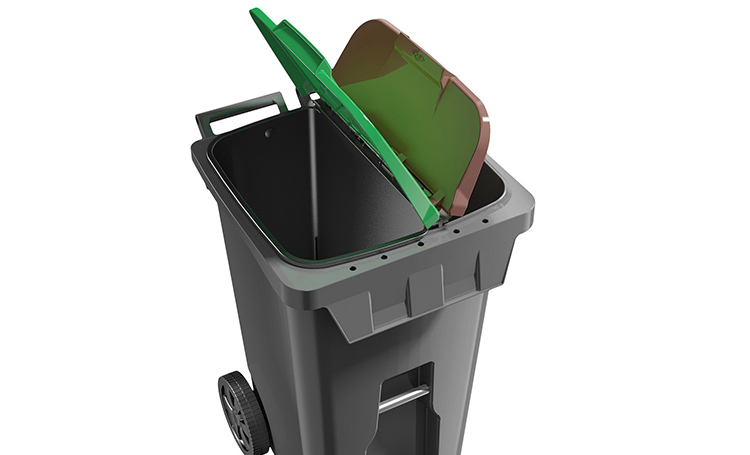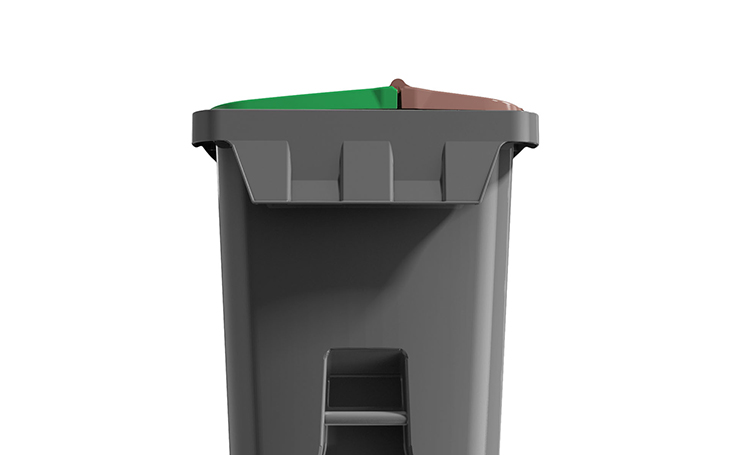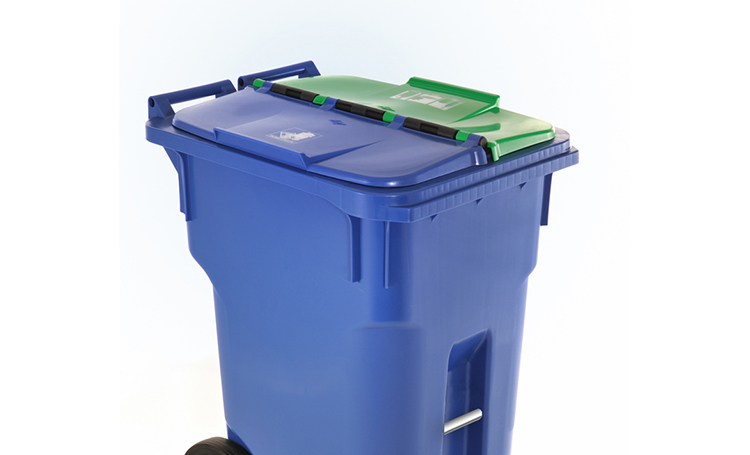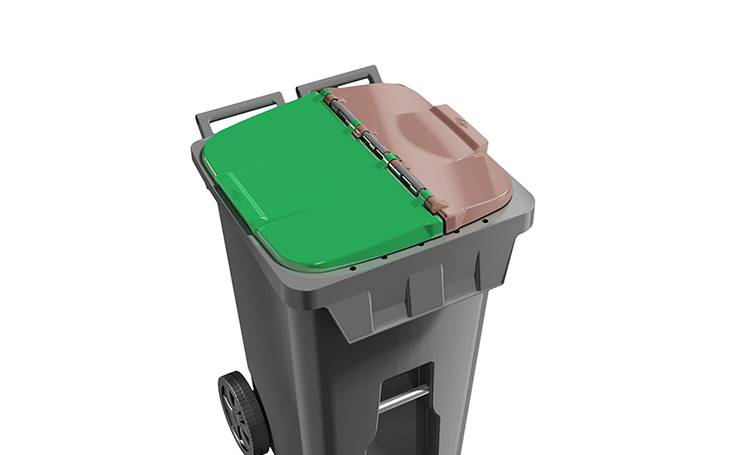 Product Features
IPL's injection process uses high-density polyethylene (HDPE) that yields precise design and consistent thicknesses
Unibody design requires no bolts or holes that could potentially leak
Designed for outdoors with maximum wind stability and UV stabilized
Attached lids have a pitched, open to center design, with a gutter system built-in
Sophisticated dual lid design keeps insects and moiture out of the cart
---
Benefits
Increasing organic waste collection
Reducing food scrap contamination and recycling contamination
Collection bin for semi-automated Type B American and Type C European grips, and Type G fully automated collection
100% recyclable
Labelling and logo options with hot stamping and injection-molding
Easy to handle
Durable wear strips will protect the bottom of the bin
---
For more information on this product and to request a product specification contact the IPL team below.
Get in touch
Do you have a question or need more information? Fill out the form and an expert will be in touch very soon.